Effective January 1, 2022, half-day mediations will be $600 per party and full-day $1200 per party
ADR is any process that resolves disputes outside of the formal justice system through the use of a neutral third party. ADR includes mediation, arbitration and special judges.
Mediation is essentially a structured settlement conference. With  complete confidentiality, the parties meet with a neutral third party who organizes the day and conveys offers from one party to another.
To be successful, mediation requires that:
The parties attend with the goal of reaching some settlement.
The person with the authority to settle for each party attends the mediation.
The parties have exchanged enough information before the mediation that each side is well informed about the controversy.
The mediation be conducted by an experienced, knowledgeable problem-solver.
Judge Kirkendall was a long-time general practicing lawyer as well as a judge of a district court of general jurisdiction. He has seen many types of legal disputes. The breadth of his experience in family law, contracts, real estate, oil and gas, construction, employment and personal injury disputes is unsurpassed. He has the unique experience to understand the issues in your case and to help craft solutions acceptable to you.
Arbitration is an informal trial conducted before a neutral third party. It is conducted under rules agreed to by the parties, often in a contract. The neutral renders a decision that the parties have agreed will be binding on them and enforceable in court.
Judge Kirkendall has been accepted as a panel member by the American Arbitration Association, the preeminent arbitration provider in the world. He recommends that all arbitrations be done through the AAA because their case management system provides tremendous value and significant protections to the litigants.
However some parties and some cases may require arbitration outside of any arbitration association or what is called an "ad hoc" arbitration. If so, Judge Kirkendall is available to serve either as a single arbitrator or on a panel of arbitrators.
Under Chapter 151, Texas Civil Practices and Remedies Code, the parties may agree, with the trial court's approval, to hire a qualified private judge to determine their dispute.
The use of a special judge:
Allows you to choose a qualified judge for your case.
Avoids crowded dockets and delays.
Reduces attorneys fees by insuring counsel will only prepare for trial once and encourages stipulated exhibits and facts.
Insures pleadings and other materials are reviewed by the judge prior to trial.
After the parties secure an order from the trial court approving referral to the special judge, Judge Kirkendall will quickly contact the parties to develop a scheduling plan, culminating in the agreed trial date.
Fill out the form below, we will get back you soon.
REQUEST A CONSULTATION
Have Questions? Give us a call.
Mon - Fri, from 8:00am to 5:00pm
(830) 556-2760
The benefits of ADR are proven. ADR has become the favored method of resolving legal disputes because:
You will save time and money.
You will avoid crowded dockets and delays in court.
You will have input and certainty in the result.
You can work to tailor a solution that fits your individual needs and can even incorporate mechanisms for resolving future disputes.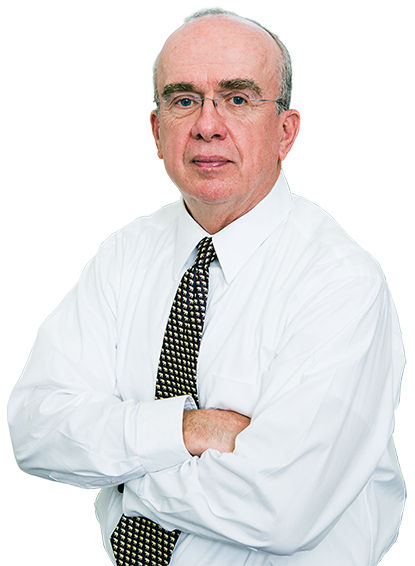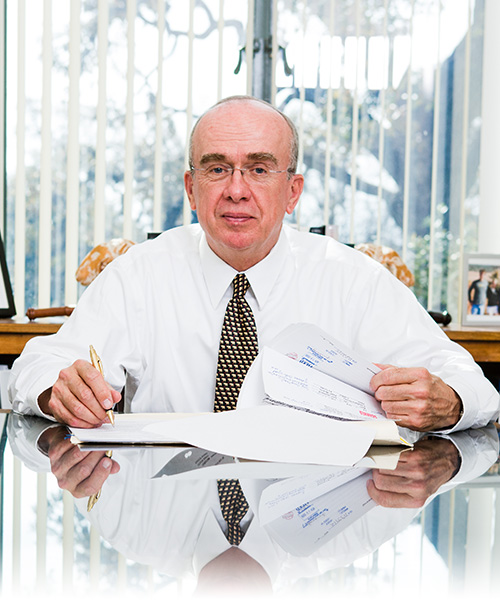 I have had a varied legal career. Prior to assuming the bench, I was a partner in a general practice law firm, in addition to being district attorney. In that firm, I practiced general civil litigation primarily involving family law, real estate, oil and gas and consumer law. I was also part-owner and manager of a title company, becoming well-versed in Texas real estate law. We represented several local institutions including banks, school districts and a river authority. I have tried over 400 jury trials as an advocate or judge. I was an active mediator from 1995-2005 and estimate that mediation was about 20% of my practice. I have of course developed expertise in criminal law as both district attorney and district judge. As a district judge, civil cases constitute approximately one-half of my docket. I have handled as judge many family law cases, real estate litigation, consumer litigation, personal injury cases, condemnation cases and employment law cases. Due to the Eagle Ford Shale, I have handled many oil and gas cases on my docket as well.
Why mediation?
Mediation is an efficient and cost-effective method to resolve disputes. Mediation can avoid the cost, delays and uncertainties of the process in court.
Why should I mediate your case?
I will draw on my decades of experience to help you structure a settlement right for you, saving you time, money, and the uncertainty that litigation entails.
What is the process?
You can look on the booking calendar to check available dates. You may request a particular date. However you do not have a confirmed appointment until you receive a confirming email or letter from Judge Kirkendall or his staff.
Once the date is established, Judge Kirkendall will contact you with an agreement for mediation and a request for information. Information usually requested includes a summary of the claims and copies of live pleadings. In family law cases, it may include inventories, income and expense statements, and social studies.
On the date of mediation, we will meet at the site for the mediation and resolve your case!
What are your fees?

Please Note: Effective January 1, 2022, half-day mediations will be  $600 per party and full-day $1200 per party.
Half-Day Mediation Services
$600
Half-Day Mediation Services
8am - 12pm
Full-Day Mediation Services
$1200
Full-Day Mediation Services
8am - 5pm (Lunch Included)
In mediations, fees are $250 per hour, $500 for a half day and $1000 for a full day. Unless there is an agreement otherwise, the parties are equally responsible to pay before the mediation.
For AAA arbitrations, the fees are those on the AAA website.
For "ad hoc" arbitrations or special judging, please contact Judge Kirkendall for a quote as the fees will vary based on the length and complexity of the case, as well as the amount in controversy.
In some cases, if the parties are indigent or low income, the trial court can order all or part of their fees to be paid from the ADR fund collected from filing fees and maintained by the county.
CANCELLATION POLICY: Cancellations made five (5) or fewer full business days in advance of the scheduled meeting shall be subject to a cancellation fee in the amount of $250.00 for full-day and half-day bookings. In the event of unilateral cancellation, cancellation fees are borne by the cancelling party.
For information or questions regarding availability or scheduling, contact Judge Kirkendall, or call him at (830) 556-2760.
What are the rules during mediation?
There are not many rules. The main ones are that:
Everything is confidential. The mediator cannot reveal anything he is not authorized to discuss with the other party.
Any settlement will be in writing and is binding on all parties.
All parties present must be authorized to approve a settlement.
Dress for mediation is business casual.
All parties must attend with the intention of reaching some settlement.
Will food be provided?
In full day mediation, we will work through lunch. Lunch will be sandwiches or salads from a near-by restaurant.
Where will the mediation be conducted?
For a small additional charge, we can provide a neutral site in Seguin. We also frequently travel to the office of one of the parties or attorneys to conduct mediations.
NEED A CASE MEDIATED ASAP?
We can help! Give us a call (830) 556-2760